Synopsis
Death is imminent. A very caring and loving Kendra is at odds with her rather obstinate husband of many years, Franz. Yes, the subject of death and life has always been a source of considerable friction and so avoided for the most part, but Kendra now feels an urgency to bring it up once again as she wants to help Franz.
Franz and the reader will be engaged in confronting possibilities few people have heard of or even dreamt of.
Will the reader say "No, that can't be!" or will a whole new outlook be contemplated?
At the very least you will find Could It Be? fascinating  and for those who have dealt with failure, painful losses and tremendous hardship, this story gives  comfort, hope and encouragement.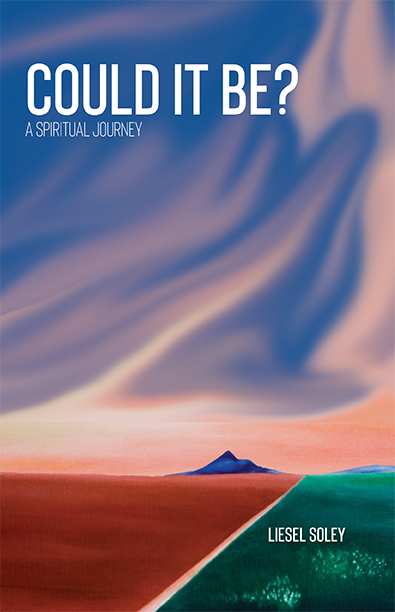 Dedication
I would like to dedicate this book to all those who seek to learn, understand, and know more about themselves as spiritual beings. And very specifically to those who help forward this endeavor and provide the means to achieve realization and awareness.
Author's Note
The spiritual concepts presented in this fictional story are very real to me. I have tremendous certainty and knowingness concerning these concepts. Because of all that I have become aware of through study, training, and application of various principles, the losses, difficulties, and challenges we all face are much more easily and successfully handled. I truly hope this will open up new possibilities for all of you, and for those who have experienced failure, painful losses, and tremendous hardships, this book gives comfort, hope, and encouragement. (See Recommended Reading)
Liesel Soley